Hey guys, I haven't been on here in a while. I have had some life changes since I last posted here, I now own and operate a classic auto restoration shop from my home (full time). About a year ago we found time to fit in a project for my son. I could try to post the whole build thread sometime, but for now here she is as a completed project.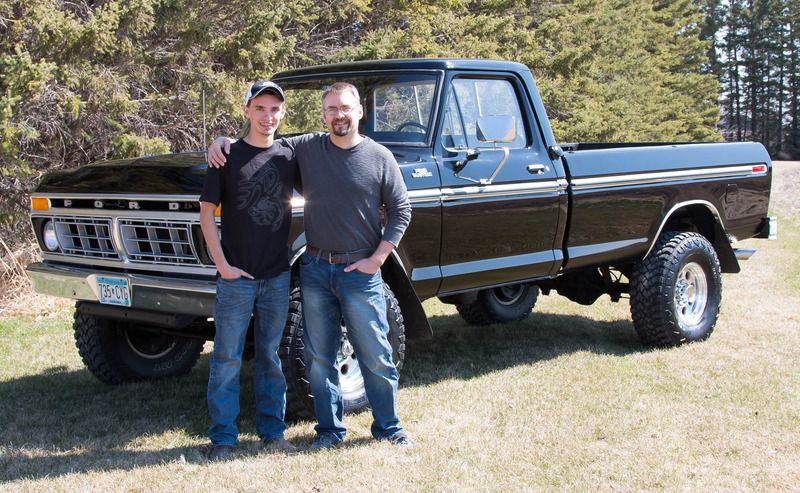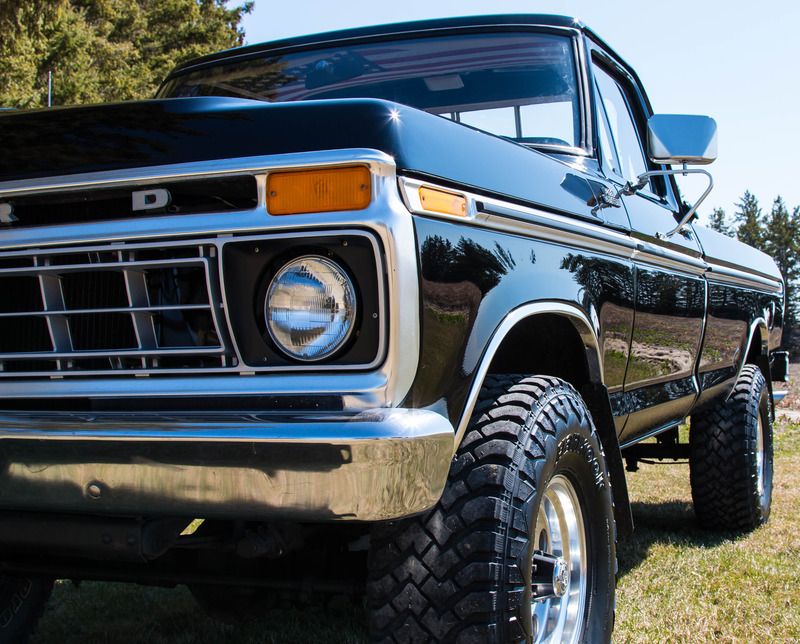 It was a 40 day thrash. We left the cab on the frame, front clip too come to think of it. Box came off, cut old bed sides and outer wheel houses off, welded new bed sides on then outer wheel houses, repaired old bed floor holes from a drop down fifth wheel ball and other auxiliary doo-dads that we deleted. We did a spray in bedliner, interior was gutted, inside of cab painted, seat recovered.... I can post a build thread I guess,

.
Anyways, the truck had to be done in time for a high school prom last year, we made the deadline. She's a sweet old truck. Bone stock 351, 4 spd, 4.1 gears, 35" tires, no lift (springs a little tired up front. Power steering, power brakes, no AC. D60 rear of course, HD D44 front.