Hours later with the pressure washer.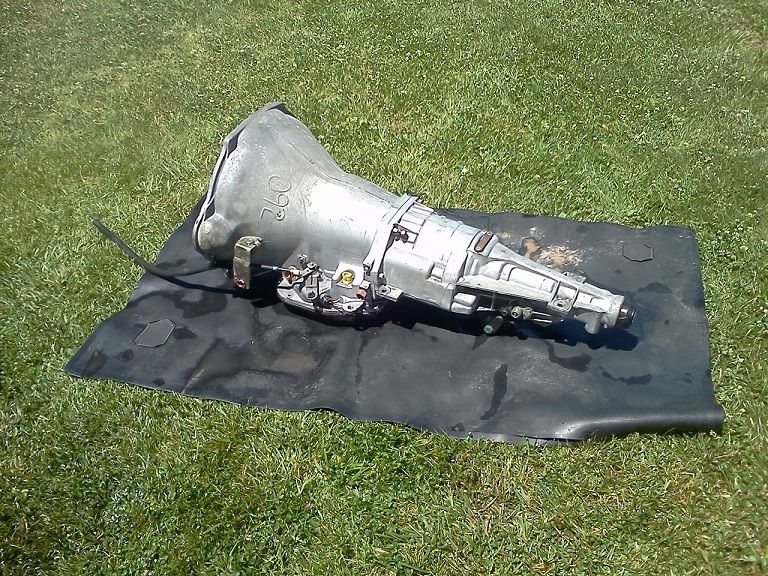 Fine metal material all over magnet just like my 727 and small metal bits in bottom right corner of pan. "worse" than the 727. Ran perfect though. And doesn't matter since it's all getting rebuilt.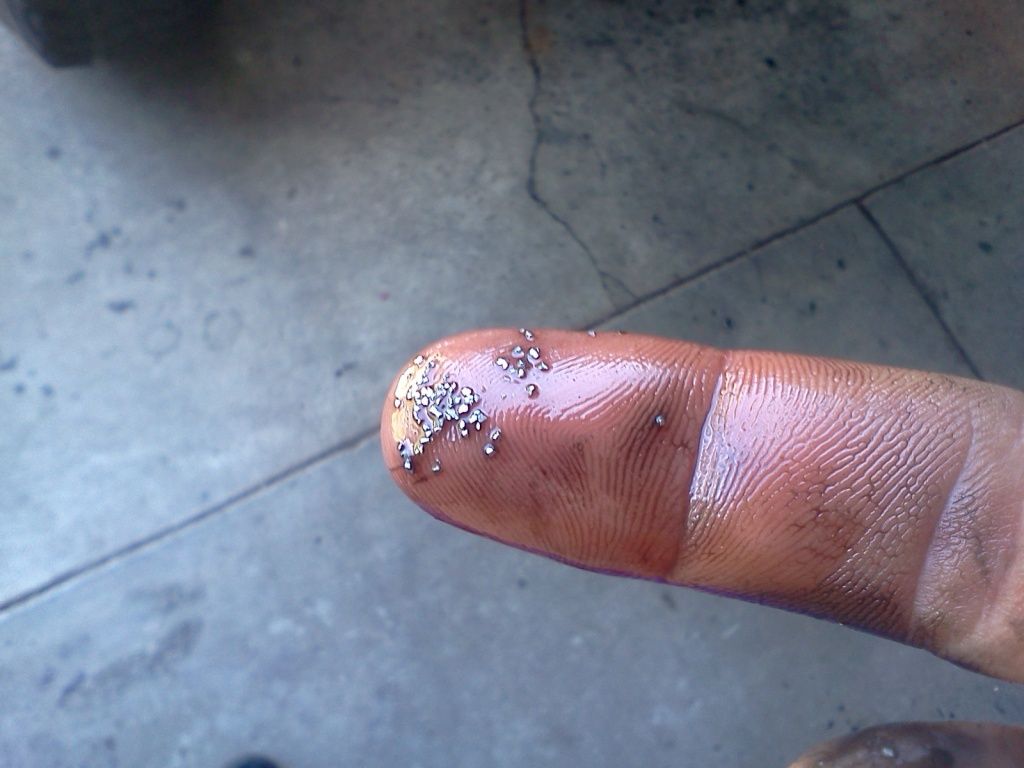 Got my parts.
Kick panel carpet and my trusty LED 3cell mag lite/weapon.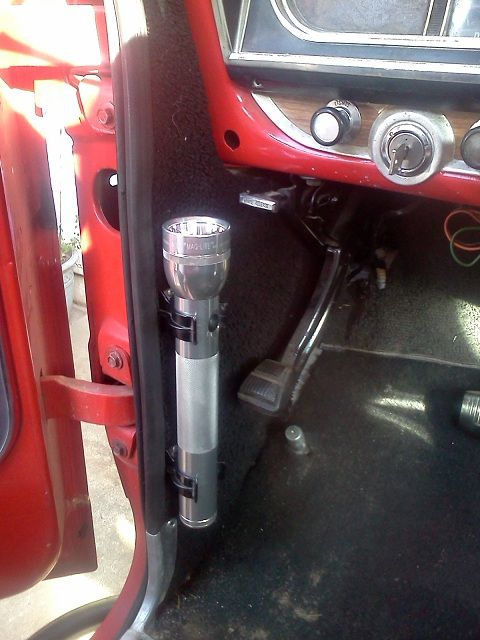 Picked this up off a fellow Fordification member a few minutes away. A straight, steel '67 grill. Any guesses what the plans are for this badboy?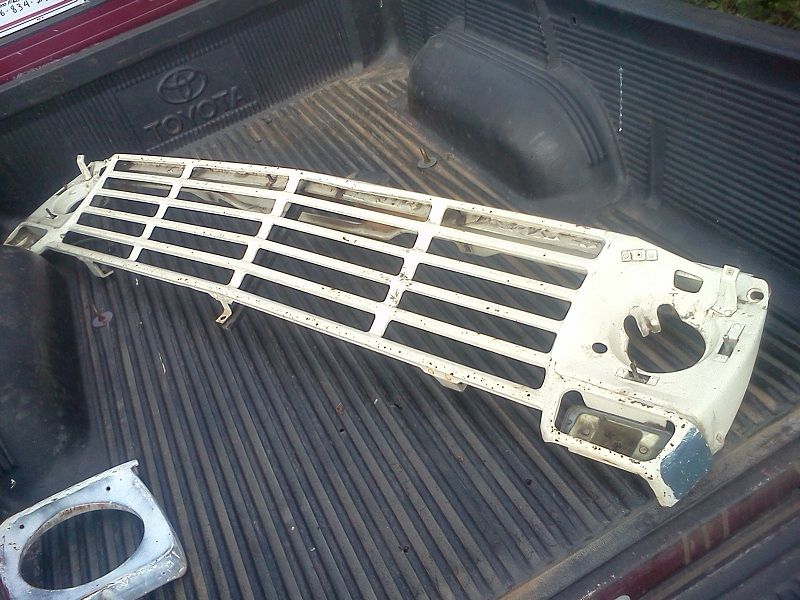 Also pressure washed all underneath the truck, bottom of the Cummins, etc. Trying to get a fresh start on getting it dirty again!
Layed down more sound deadener in the back of the cab just for the heck of it, and re-installed amplifier and subwoofer and wired them up. Re-mounted and wired the CB radio.
And fixed the cracks on the inner fenders.