I recently got a 1969 F-100 Ranger with 63,500 original miles and very little rust for $400.00 plus 350 worth of work

. For the story on how i got it see this link
http://www.fordification.com/forum/view ... 52&start=0
It is away from the rain in a Pvc shelter i built. see this link for details
http://www.fordification.com/forum/view ... 0&start=30
I looked it over pretty good and there is very very little rust, after market Heater/AC (says heat works but AC may need to be racharged to work),
has electrical issues (dome light, and dash do not light up and its not the bulbs), it has a maaco paint job wich does not match interior, my dad noticed it has a exhaust leak, it needs a new trans seal, neads valve gasket, front end work and a good cleaning.
plans- I want to try to make this truck LOOK like show condition but not replace every single thing to get to show condition. I am going to repaint it its original colors which are sky view blue with wimbolden(spelt wrong i know) white. The interior is sky view blue with very few chips except for the inside of the drivers door which i will repaint (it has been repainted before, i can tell). I am going to swap the Chevy seat out with a Ford seat, and swap the chevy bumper for a nice bumper that actually fits.
I want to make this truck fast (not crazy fast or engine replace), but still look original.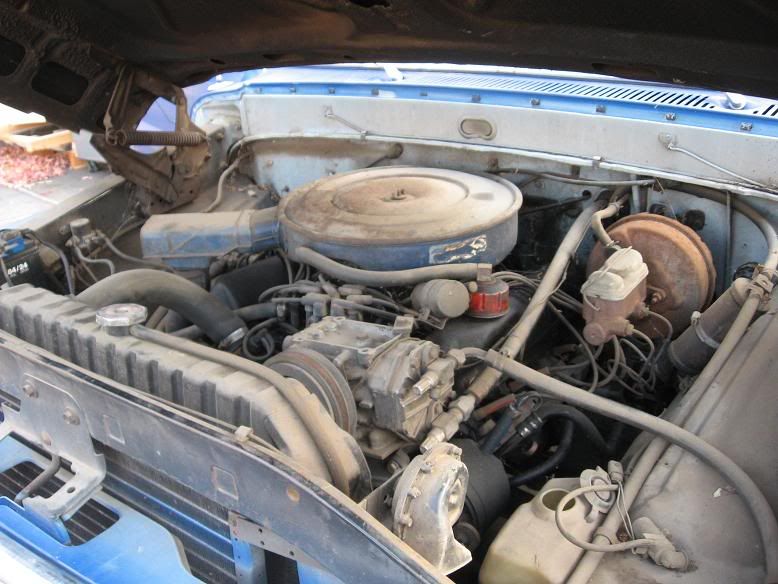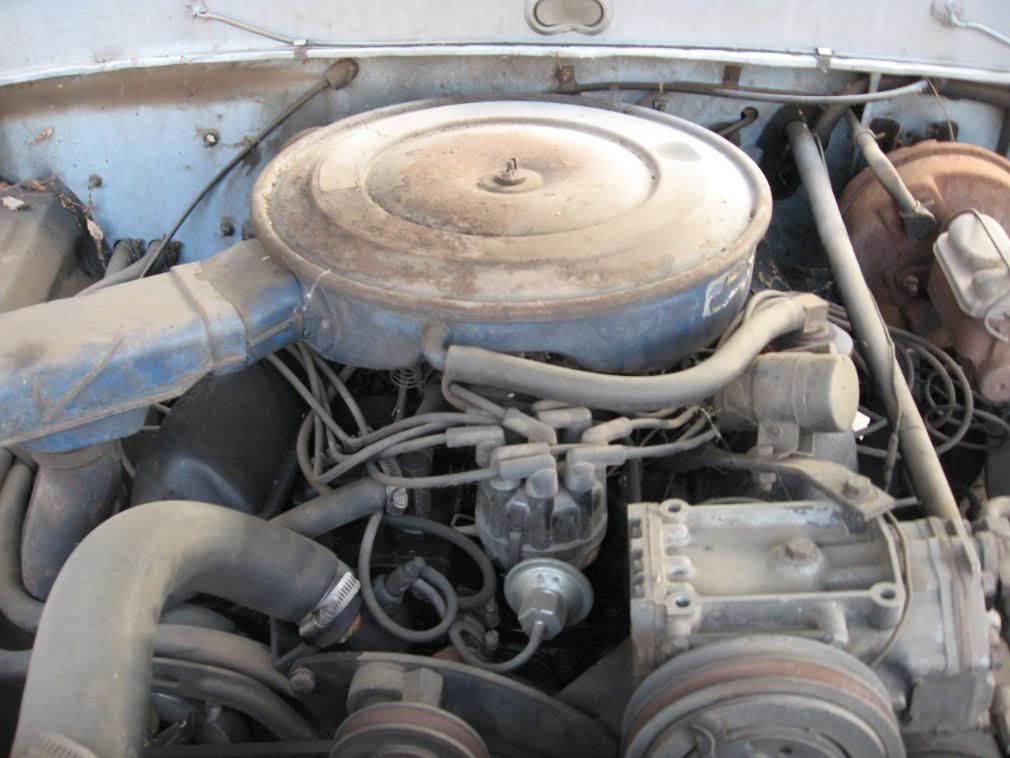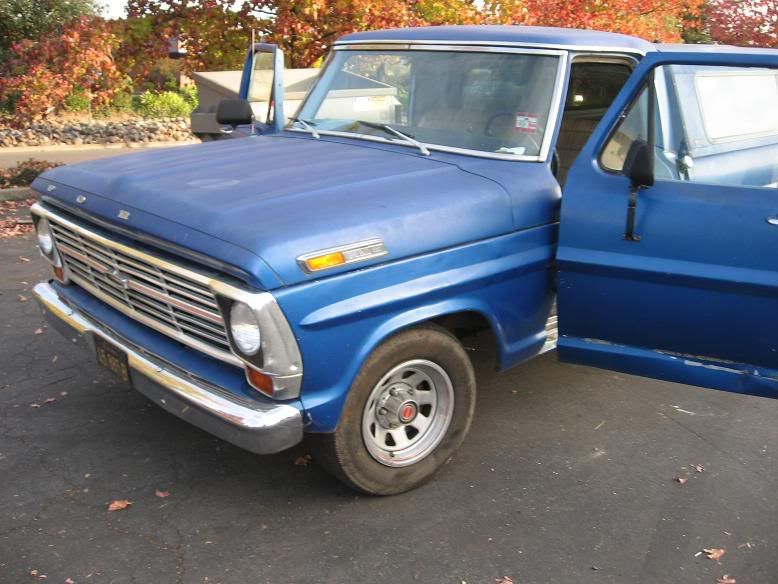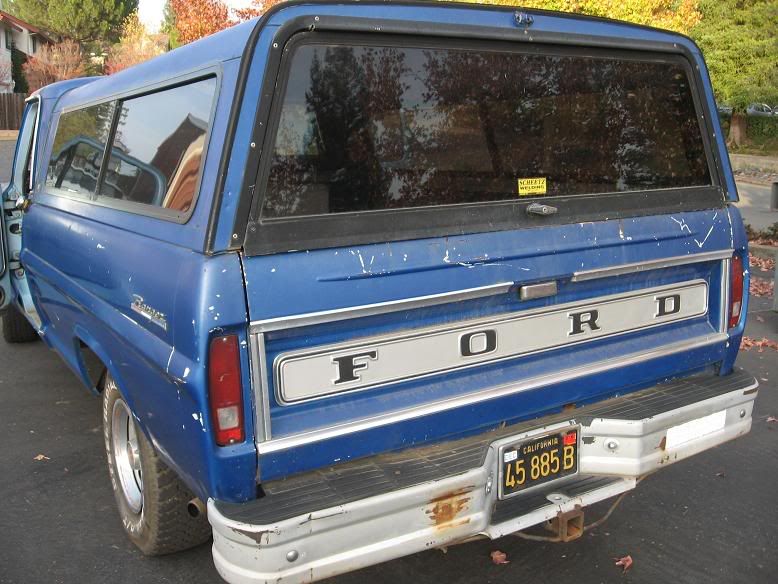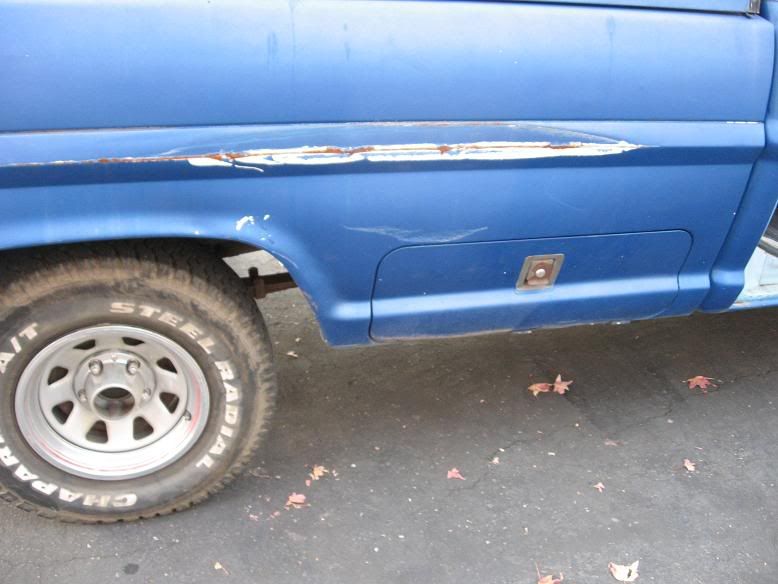 today i only got to taking off the steering wheel coverS and found a nice steering wheel underneath. Im going to pull it off, fix the horn, and paint the steering wheel.
I will not be spending much money on this truck YET since ive got the 71 project half done. but for now i am doing cleaning, interior (just the drivers door) painting, door panel painting, and fixing problems.
oh and the truck is on Non-op so i can take it apart and not have to stress about getting it back together in time for a driving test or something.