TSB #125 - October 24, 1969
(Light Trucks - 1970 Built Prior to 8-28-69)
---
Straighten Slot Tab and Re-Assemble Bracket to Outside of Grille Assembly
When headlight aiming is performed as a pre-delivery operation or as a normal service operation, the vertical adjusting screw may disengage from the adjusting bracket. A service repair is made by removing the headlight adjusting bracket and installing it to the forward face of the grille following this procedure:
1. Remove the headlight door and retainer ring and sealbeam bulb. (Refer to the 1969 Truck Shop Manual, Volume III, Part 15-2.)
2. Disconnect the spring and remove the headlamp adjusting ring assembly. (See Fig. 2, View A.)
3. Inspect the adjusting ring slot tabs and straighten if bent.
4. Remove the vertical adjustment bracket.
5. Remove the two "U" type spring nuts from the adjustment bracket.
6. Install the adjustment bracket to the outer and forward face of the grille assembly. (See Figure 2, Views "B" and "C".)
7. Re-assemble and realign the headlamps.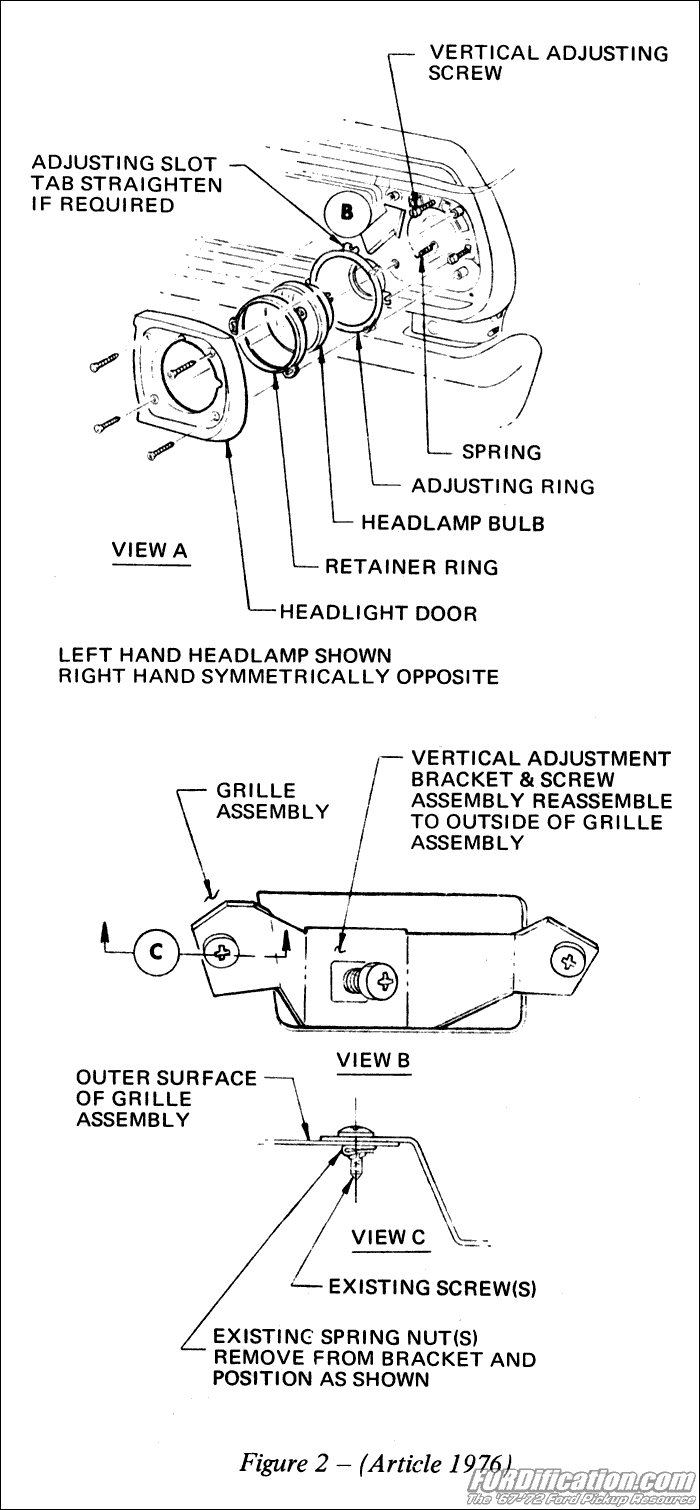 PARTS:
None
PRODUCTION CORRECTION: 8-28-69
WARRANTY STATUS:
Reimbursable within the provisions of the Warranty & Policy Manual
Operation: SP-13000-A-70 (Left and Right Sides)
Time: 0.7 Hr.
DLR. CODING: Basic Part No. 13032 - Code No. 37