TSB #9 - January 14, 1972
(1972 Lincoln Mark IV)
---
Rattles in the front bumper area may be coming from the lower polyethylene stone deflector caused by cracks at the screw attachments. To correct, remove the lower stone deflector and install additional flat washer (21/64 in. I.D. x 1 1/8 in. O.D. x 3/32 in. thick - 7 required) and torque the attaching screws to 8-12 ft. lbs. See Fig. 1.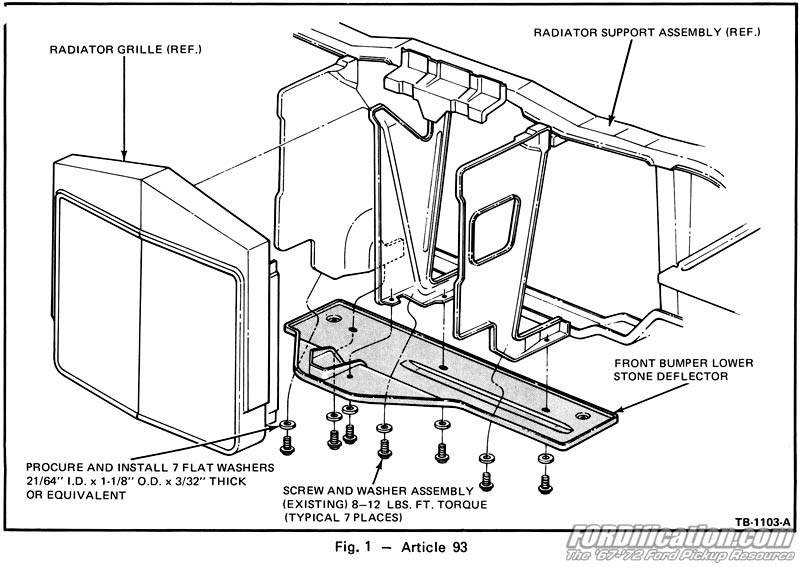 WARRANTY STATUS: Reimbursable within the provisions of the Warranty and Policy Manual.
OPERATION: SP-17769-A-72
TIME: 0.3 hr.
DLR. CODING: Basic Part No. 17769 - Code 03